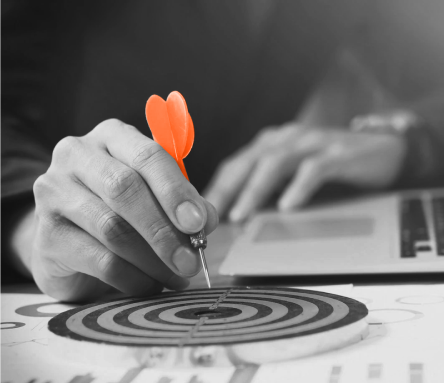 Every day, we strive hard to be a globally recognized organization focused on delivering best-in-class solutions to our clients. For that, we work with world-class people who don't only leverage technology - but are pioneers and use innovation, and deep industry insights to solve problems.
One of the biggest missions that we have taken on is solving business challenges for unique startups and large enterprises alike.
We uphold our vision by our guiding values.
Our five values have been the
fuel behind our rapid growth.
Exceed client's expectations
We believe in striving to add value beyond clients' expectations. Our goal is to provide high-quality results and build long-term relationships with our clients.
Humbleness, Trust, and Respect
We believe in being humble, trustworthy, and treating people with respect. We recognize that humbleness and respect form the foundation of a strong organization.
Collaboration and Support
We want our team members to be collaborative and supportive. We know that great achievements are only possible by supporting and working together.
Curiosity and Innovation
We want our team members to be curious and think innovatively. We emphasize questions over answers to push towards new ways of thinking and raise the bar.
Empathy and Compassion
We believe in being empathetic and compassionate. We recognize that acts of compassion and respect for clients, partners, and colleagues go a long way.
---
---