The field of Fintech is continuously expanding and developing, making it a challenge to stay updated with all the changes. Setting up a software development IT infrastructure for your company can be a time-consuming and exhausting process. It requires a significant amount of energy, as well as resources that could be better spent on your core business activities.

In some cases, your existing IT resources may not be sufficient to handle complex software development requirements while simultaneously supporting your business growth. If you are not an IT company, focusing on developing your fintech software can be a drain on your finances and resources. However, entrusting an external company to develop your software may be daunting at first, as you may be unsure about the quality and work ethic of the company.

FinTech companies around the world are adopting a 24/7 operations model to provide competent, dependable, and high-quality services, which has increased the need for outsourcing partners. Today, an increasing number of FinTech companies have turned to third-party specialists to help them overcome challenges and expand operations.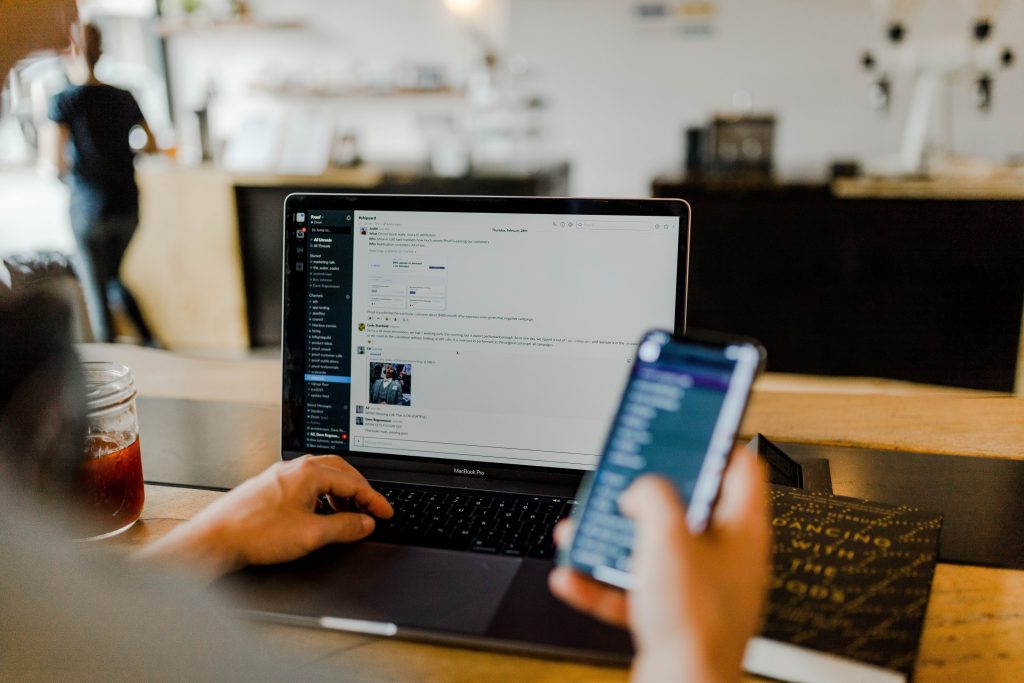 Here are five reasons why you should avoid in-house software development, but opt for outsourcing the development of your fintech software to a reputable company.
1. Experienced people on board:
One of the primary advantages of outsourcing your fintech software development is the ability to access qualified professionals who can oversee the functional performance and enhancement of software components. By outsourcing, you can engage a third-party organization that has skilled personnel with the necessary qualifications to perform work that is not your company's core activity.

As the demand for qualified personnel increases, recruitment has become increasingly challenging. Outsourcing can alleviate this problem by providing you with access to the best professionals without having to go through the tedious recruitment process. This way, you can focus on your core business activities while ensuring that your fintech software development needs are met by experienced and knowledgeable professionals.
2. No acquisition of tools and development licenses:
The process of software development requires the use of crucial tools and licenses for the development environment. With ever-evolving technologies, you may find that an increasing number of tools and new licenses are necessary. If you opt to perform this development in-house, you will also have to consider when these licenses will expire and plan for the latest tools that will be required.

Outsourcing your software development has several advantages, one of which is that the vendor takes care of the tools and licenses required for the development. By doing so, you don't have to worry about constructing a development environment, and the vendor ensures that the most current tools and licenses are in use. This allows you to focus on your core business activities while ensuring that your software development is performed using the most up-to-date and efficient tools and licenses available.
3. Time optimization:
Another advantage of outsourcing your fintech software development is the optimization of production time. Employing specialized teams is a smart strategy that can reduce development time and provide quick, agile results of consistent quality. This enables you to meet higher demands with more organization and ensures that the processes are predictable and dependable.

Outsourcing your software development frees up more time for internal management. You will have to devote less time to resolving IT, product, and technical issues related to the projects, as you can trust your contracted partners. The external team will be entirely focused on your project, ensuring faster results. This, in turn, increases agility and speed for the entire company, resulting in a more efficient and productive work environment.
4. Cost Reduction:
Another key advantage of outsourcing fintech software development is the potential for resource savings. Hiring a specialized external team eliminates the need to purchase equipment, pay for software licenses, and establish and maintain an internal infrastructure, saving a significant amount of money that can be invested in other areas of the business.

Moreover, the development of projects and the adoption of modern technologies do not depend solely on the contractor, resulting in cost savings in these areas. These services typically involve simple payment and communication methods that facilitate customer expenses. Therefore, it is possible to utilize these solutions without losing control of costs, ensuring balance in the organization's financial management.
5. Access to technology:
Outsourcing your fintech software development also provides the advantage of hiring an external team with modern and innovative technologies. These specialized teams are dedicated to offering cutting-edge services and continually seek the best approaches and tools to enhance the processes and systems they develop. Therefore, your organization can benefit from these advanced technologies without having to invest significant amounts of money in acquiring them for in-house production.
The bottom line:
Opting for a high-quality software developer for outsourcing your fintech software development can provide several advantages for your company, as highlighted in this blog post. Whether you seek to minimize costs, concentrate on your business strategies, or enhance your processes, outsourcing provides several benefits and compelling reasons to begin implementing it.

At Deqode, we are dedicated to helping Fintech companies, providing innovative solutions to guarantee a sustainable and continuously growing business. If you want us to help you develop your fintech software, contact us now.