I believe that in our lives, we learn by doing: we learn through our experiences and our mistakes. Here at Deqode, we have accomplished a lot in the last few years expanding from 60 team members to 400. After spending so many years as an HR leader, I've been fortunate to learn immensely. Here are the 3 most humble lessons I've learned so far in my career.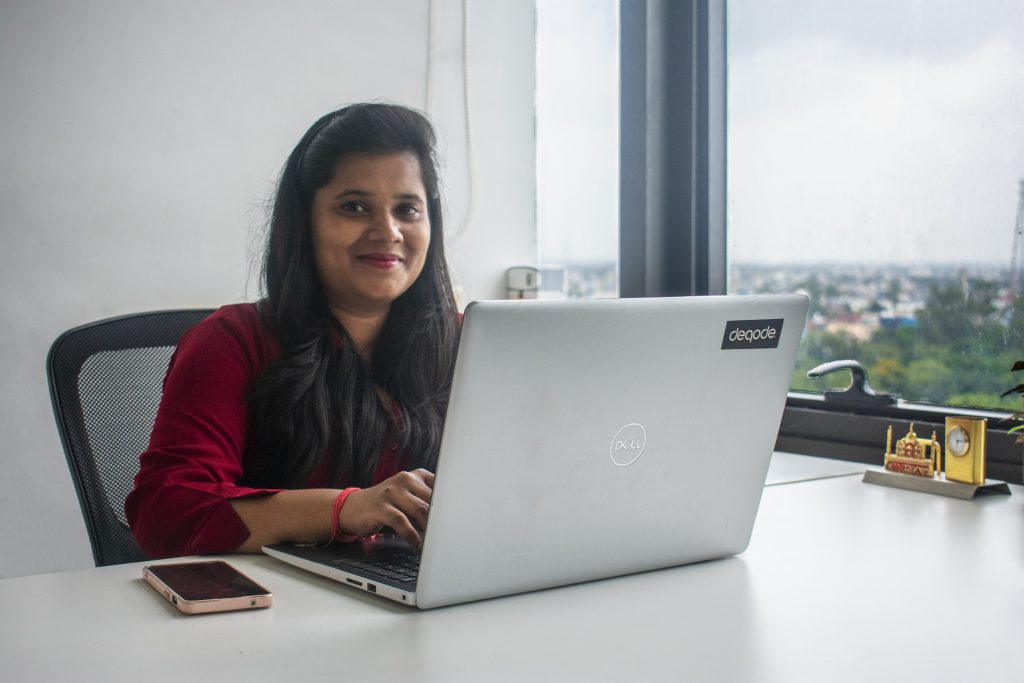 Lesson #1: Don't be afraid to make mistakes
I made several mistakes. It's more than okay to make mistakes. It's what you do next that's important.
When I started back in 2019 as an HR executive, we were doing things manually and it was difficult to keep track of things. I worked hard to understand everything from the ground up. In this self-learning process, I often made errors and things always did not turn out the way I wanted them to. 
From this experience, I learned how to handle things and that "mistakes are a part of life." I appreciate that my support system was very strong—my colleagues helped me immensely at that time. People at Deqode had always been incredibly supportive and never let things fall upon me.
I want people to know that there's nothing wrong with not knowing everything. The key is to be open to feedback and to make decisions based on feedback.
Lesson #2: Trust your team
Earlier in my career, I was working as an individual contributor and then slowly our team grew. As a first-time manager, I used to face issues in delegating work. For me, it's really easy to say that I messed something up. What's hard for me is embracing that I didn't get things right. I want to excel at everything but that's impossible.
My mentor taught me when it comes to teamwork, the most important thing is to 'trust your team' and give them the freedom to make decisions. She taught me that we have people around us with all kinds of expertise. And I can be an expert at utilizing people's expertise more easily than being right about everything.
Apart from that, me and my team bond by chatting throughout the day but every month or so we try to make fun mandatory. We often go to parties and have workations where we work and make happy memories in new places. It helps us to recall we're all just people working towards a common goal.
"The reason I am with Deqode is because of its culture. At Deqode, there is no saturation point, every day brings new opportunities for growth, and I feel like a family here." – Mohini Bansal, HR Head at Deqode

Lesson #3: Emotional intelligence is the key
Today, as an HR head, my success depends on understanding people – their emotions, personality, and how to bring out the best in everyone while keeping the company's goals in mind. You don't just tell them to do something and expect that they'll do it. One needs to earn the trust of their team and understand what drives people to do the work. You have to bring your team along with you.
I like to empower my team and appreciate them for their contributions. As a leader, I have learned that each member of the team has different traits, and it's important to understand them. I have built great relationships over my career by understanding the value of 'treating people as people.'
Every day is a new day and I keep pushing myself even harder. I explore new ways to learn and do things differently.
And finally, something I say to all the younger people:
"Break self-imposed restrictions and go beyond your role. Invest in building a support system in your personal and professional life. Carve out your own career path and break boundaries within the work you do, every day."
Read why Reinventing the Company Culture should be a top priority for companies.