deqode signed an MoU with IET, DAVV, Indore: Will Offer Strategic Guidance and Technical Resources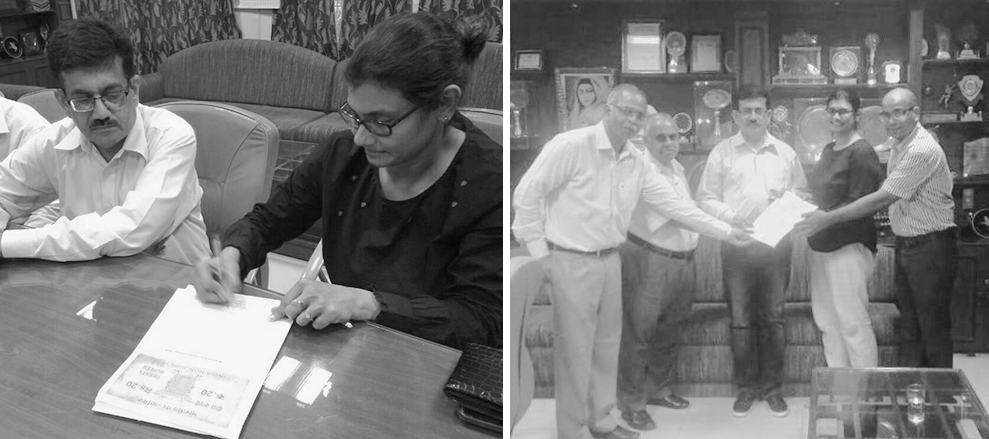 Deqode has recently inked MoU with IET, DAVV, Indore Campus under its flagship initiative 'deqode Labs' which will nurture the efforts in building a global network of blockchain-oriented student societies. The collaboration will offer mutual benefits to corporations and well as students in the form of learning, research facilities and creating solutions to real-world problems.
The strategic alliance is a learning ecosystem that focuses on providing students with a beginner-to-expert level understanding of blockchain concepts and coding languages through lecture events, training sessions, and workshops. As part of the agreement, IET, DAVV students may also be able to contribute to innovations for developing PoCs/PoWs along with blockchain use cases in different sectors.
Deqode Chief Marketing Officer, Mrs. Latha Sharma considers this collaboration as a path-breaking initiative which will encourage futuristic learning among all the students who wish to kick-start their careers with blockchain technology, she said,
"With an aim to incubate blockchain-learning and innovation opportunities, we at deqode look forward to making the latest technological education more open to IET, Indore students with clear progression routes. Such alliances allow us to increase our research capacity and help us to churn our original vision into real-world impact."
Our strategic partnership model includes a primer for students hoping to learn how to start building blockchain applications with different blockchain frameworks like Hyperledger fabric, EOS, DAG, Ethereum etc., which will ensure that all students have access to global learning experiences. The collaborating disciplines range from PoW, PoS, DPoS, Consensus Mechanism, Cryptography, Blockchain development and deployment which will further maximize the learning outcomes.
Speaking about this collaboration, Dr. Sanjiv Tokekar who is the esteemed Director of IET said,
"Institute of Engineering and Technology, DAVV recognizing the importance of research and development and providing quality manpower in emerging areas such as Blockchain Technology has signed a MoU with M/S deqode. This will allow the students of Engineering and Technology at the university to get familiar with the latest advancement in the software industry while working at TR labs situated in IET premises. This collaboration will also allow interaction between both University as well as the industry in the area of curriculum development, faculty development, Industrial training and Internships, joint research work and providing a solution to real-world problems".
We look forward to this with a single-minded focus on building a robust blockchain ecosystem among students and developer community. This also speaks to the reality that IET students will fuel a continually evolving and maturing technological landscape.
About deqode Labs
TR Labs is a blockchain student hub, it is determined to promote greater understanding and utilization of blockchain, cryptocurrency, cryptography and related topics of mutual interest, and to foster a widespread adoption and innovation in these fields globally.