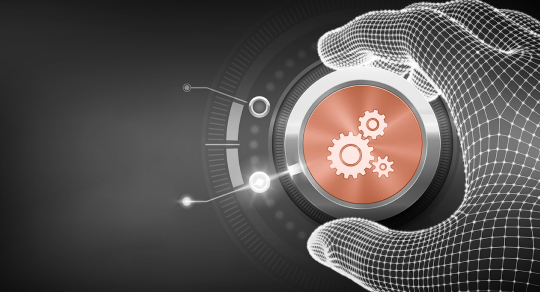 It's time to evolve
.
The delivery of applications has moved from extensive, project-based implementations to continuous evolution. By bringing DevOps to the business, it is possible to align your business, development, and operations teams to implement automated processes and deliver faster.
The need to roll out the best business practices continuously has become crucial in the present digital world.
Discover how DevOps can get you there.
Our services
.
Our DevOps offerings span the application lifecycle and can be applied to any application from user-facing systems to large enterprise applications.
Consult
We help you assess where you are in your DevOps process, helping you reap benefits from technology advances that drive continuous delivery.
Implement
We help you transit to a DevOps services organization, helping you implement and run the tools required for supporting continuous delivery and DevOps.
Operate
We help you transform into an entirely secure cloud environment, helping you with additional capabilities to deliver fast IT solutions.
Benefits of DevOps
.
Implementing DevOps capabilities helps you with:
Time to Market
50 percent reduced time with streamlined delivery.
Business value
30 percent reduced risks of quality concerns and defects resulting in a greater value.
Lower costs
Reduced cost of ownership with automated, scalable, agnostic infrastructure—managed as code.
Efficiency
Increased team productivity and delivery of new features.
Why partner with us
?
It's simple. The way we do things differentiates us from the rest.
High-performing teams
We bring together organized talent integrated into small and autonomous teams to share IT consulting, deep industry knowledge, change management, and application delivery.
Excellent Delivery Experience
We've created state-of-the-art architectures for DevOps for 6+ years with automation to support digital and enterprise applications.
Leverage from our alliances
Our partnerships with hyperscalers like GCP, AWS, and Azure help you manage production or test workloads simply and securely, on demand, and at speed.
We work with you
We work alongside you, day to day, to implement your own, unique DevOps methodologies and processes and achieve your goals.
DevOps Tools and Technologies
.
We offer a comprehensive suite of well-proven tools and technologies to help you achieve accurate results and make the development and deployment process fast and effortless.
Containers and Orchestration
.



Configuration Management
.



Infrastructure Provisioning
.