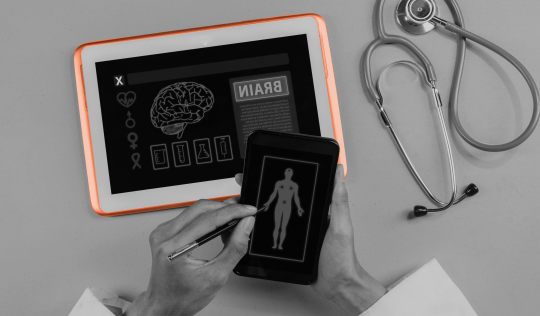 Unlock Modern Care
.
In the healthcare industry, keeping up with the ever-evolving landscape requires advanced and scalable software solutions that optimize operational efficiency and improve patient outcomes.
At Deqode, we have a natural inclination toward innovation. We possess knowledge that can aid healthcare organizations in speeding up their shift toward digitalization. We have deep experience in building products, that play a role in shaping the future of healthcare.
Building Value Across Different Sectors
.
We work at the crossroads of technology and business, crafting health tech solutions that enhance the effectiveness of clinicians' work and elevate patient outcomes.
Our advisors bring expertise in 10+ sectors, elevating healthcare solutions users love.
Health and Human Services
Health Products
Healthcare Distribution
Care Delivery
Telemedicine
How Can We Help
?
With decades of experience in the financial sector, our Fintech professionals bring in the right tech solution for your toughest business problems.
Healthcare Software Development
Medical App Development
Medical Device Software Development
EHR/EMR Development
TeleHealth
Digital Therapeutics
HIPPA Compliant App Development
Wearable Health Technologies
Virtual Health Services
Cloud Support and Infrastructure
Rich Healthtech expertise
50+ Healthtech projects and solutions executed successfully from telemedicine to healthcare apps
Top-tier talent
400+ seasoned engineers equipped with technical expertise, industry knowledge, and soft skills
Extensive proficiency, diverse abilities
Proactive developers with a deep understanding of web, mobile, DevOps, QA, and processes specific to Healthtech
Mature processes
We ensure that our solutions are compliant with guidelines such as HL7, HIPAA, GDPR, and PCI DSS
Technologies We Use
.
Our Fintech toolbox consists of diverse tools and technology stacks to build world-class Fintech solutions including:
Frontend:
HTML
CSS
Javascript
ReactJS
Angular
Backend:
Net
Java
Python
Django
PHP
Node.js
Go
Ruby
ROR
Mobile:
iOS
Objective-C
Swift
Android
Java
Kotlin
Cross-Platform
React Native
Flutter
Client Success Stories
:
A Forbes 30 under 30 company creating unique survivor-centric solutions for over a Million users
Our team created a mobile application that connects users with licensed doctors offering unique therapies and care plans. We built the STI testing service on the user portal, allowing easy access to lab results, a healing circle, and university-specific resources. We also installed a chat support section where users could talk to healthcare professionals about their queries. To enhance the user experience, we developed a file service that enables users to upload and download various types of files to AWS S3 using pre-signed URLs. We used the web3.js library, Infura, and block native service to develop and integrate Ethereum smart contracts for document hash upload, providing secure and reliable storage of sensitive data.
Team size: 20+ members
Duration: 2+ years
Tech Stack: React Native, Nest.js, AWS, Blockchain for Kit registration (Ethereum)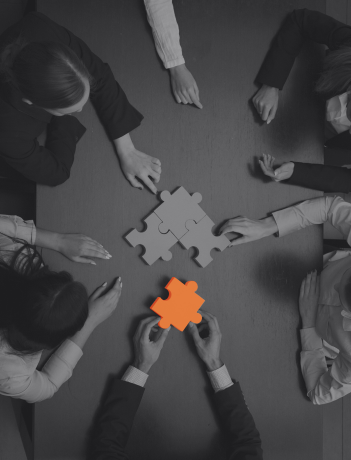 A global leader in providing scientific products and services
We implemented a tracking system using Django and Django Rest Framework to manage and track products from the manufacturing stage to the end-users. This ensured that the products were secure and used as intended. We also integrated different tech stacks to ensure compatibility and streamline the process. Our team developed custom scripts with Python3 for conducting regular security audits of the products. The scripts can be automated to run at regular intervals to ensure continuous monitoring. Additionally, we used Elastic search to enable real-time search and analysis of product data. This was integrated with the tracking system to provide fast and efficient search functionality. Our innovative solutions provided a secure and streamlined process for managing products and conducting regular security audits, which resulted in a more efficient and effective platform.
Team size: 13+ members
Duration: 2+ years
Tech Stack: Python3, Django, Django Rest Framework, PostgreSQL, Elastic Search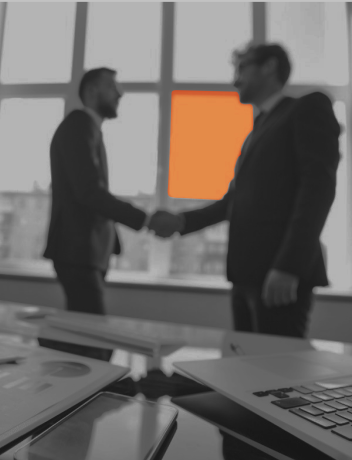 Largest Telemedicine Company in the US with $120 Million IPO
Our team developed the country's largest virtual telemedicine platform with the aim of providing patient-centric care. We crafted a virtual clinic with automated patient management and preliminary screening via a chatbot to enhance the user experience. To ensure the security of patient data, we deployed a multi-account AWS environment and assisted the team in preparing the platform for SOC 2 certification with our backend and DevOps expertise. Additionally, we optimized the platform to reduce the latency of heavy queries, resulting in faster and more efficient processing of data. Our team's dedication and hard work resulted in the successful development of the platform, making healthcare more accessible to all. We are proud to have played a role in facilitating patient-centric care and contributing to the healthcare industry's technological advancement.
Team size: 10+ members
Duration: 1+ years
Tech Stack: AWS, CircleCI, React Native, Kotlin, Python3.7, React, AngularL