Innovative Solutions for Thriving Travel Businesses
.
Running a successful travel and hospitality business in today's fast-paced digital age can be a daunting task, especially without the right tools and technology.
At Deqode we provide you with the latest and most innovative technology to help streamline your operations, improve efficiency, and enhance the customer experience. Our solutions are designed to meet the unique needs of your business, allowing you to stay ahead of the competition and thrive in the digital age. Let's create experienced together.
Building Value Across Different Sectors
.
We specialize in delivering bleeding-edge technological solutions that merge seamlessly with the needs of various business sectors, delivering a unique experience for different audiences alike.
Our advisors bring expertise in 10+ sectors, elevating Travel solutions users love.
Travel
Hospitality
Logistics
Real Estate
Airlines
Hotels and Restaurants
Our Services
:
Revolutionize the way you do business with our cutting-edge solutions.
Digital Transformation
We help businesses embrace digital transformation, enhancing their operational efficiency and delivering more personalized customer experiences.
API Integrations
We integrate APIs to streamline travel businesses' operations, allowing them to easily access data and improve their services.
Software Modernization
Our software modernization services help travel businesses to update their legacy systems, ensuring they are up-to-date and providing the best possible experiences for their customers.
Cloud Computing and Infrastructure
Our cloud computing and infrastructure solutions provide the flexibility and scalability you need to meet the demands of today's fast-paced market.
Booking Application & Website Development
We design and develop intuitive booking applications and websites that provide seamless experiences for travelers, increasing conversions and revenue.
Payment Gateway Development
Our payment gateway development services enable travel businesses to securely and efficiently process transactions and manage financial data.
Rich Expertise
25+ projects and solutions executed with minimal turnaround time.
Top-tier talent
400+ seasoned engineers equipped with technical expertise, industry knowledge, and soft skills
Extensive proficiency, diverse abilities
We offer end-to-end solutions, from strategy and consultation to design, development, and optimization.
Around-the-clock support
We provide ongoing support and maintenance services to ensure that your application runs smoothly
Client Success Stories
:
Transforming UK's biggest travel add-on company
The client approached us with an array of issues. Outdated layouts and inefficient booking processes,were resulting in a poor user experience. Our team of experts tackled these issues head-on by developing new layouts, upgrading features, and introducing new elements such as gradient backgrounds, headers, and booking flows. With the goal of enhancing user experience, we configured user interface elements and tested compatibility with Browserify. The end result was a visually stunning website with exceptional functionality, resulting in improved customer engagement and satisfaction.
Team size: 20+ members
Duration: 2+ years
Tech Stack:React.js, HTML/CSS, Javascript, Less, Node.js, MySQL, Typescript, Less, Python, Deployment, TravisCI, CircleCi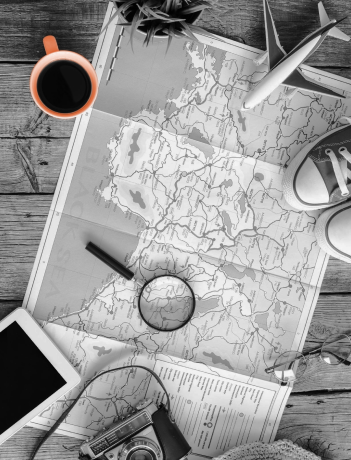 Helping 1.8 Million couples raise over 600 Million dollars for their honeymoon
Our team tackled a challenging project for a client who needed a first-of-its-kind customizable page. We used Vue packages to resolve bugs and manage the company dashboard while coordinating closely to build a responsive and browser-compatible website. We delivered powerful data processing through secure and scalable back-end solutions using Laravel. In addition, we integrated and optimized PayPal and Stripe payment gateway to enhance web functionality. Our unique solution exceeded the client's expectations and resulted in a customized, efficient, and secure website.
Team size: 15+ members
Duration: 1.5 + years
Tech Stack: Vue.js, React, Laravel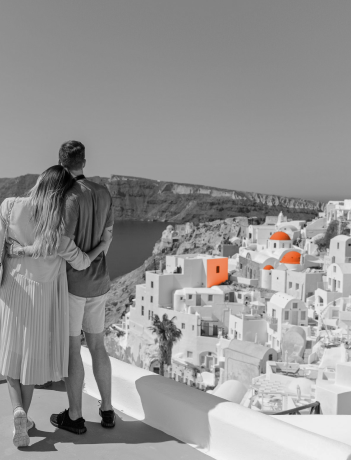 Revolutionizing Air Travel with a Seamless Digital Booking System
We were tasked with developing a digital airline ticket booking system for a client, with the goal of providing a seamless customer experience and personalized recommendations. To achieve this, we designed and implemented a microservices-based architecture using Node.js and Kubernetes for scalability and maintainability. We also integrated machine learning algorithms and optimized the system for performance, reliability, and security. The end result was a modern and intuitive user interface that complied with accessibility guidelines and provided an exceptional booking experience for all users, regardless of ability or disability.
Team size: 10+ members
Duration: 2+ years
Tech Stack: Node.js, React, Kubernetes, MongoDB, Machine Learning