What is Managed IT Services
?
Managed IT Services by Deqode allows you to engage with our team for a specific project or use our experts to augment your team on an ongoing basis. Our team takes care of everything, leaving you to focus on what matters: driving growth. Our developers work alongside your in-house team, blending flawlessly with your culture and routines. 
Like staff augmentation, Deqode offers skilled IT professionals to supplement your existing team. However, our Managed IT Services go beyond that by assuming full responsibility for your product.
With Deqode's support, you can optimize your operations, reduce downtime, and align your IT strategy with your business goals, allowing you to stay ahead in today's dynamic technological landscape.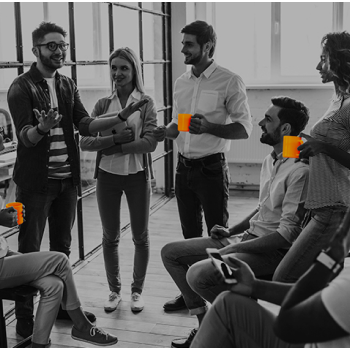 How Does Managed IT Services Work
?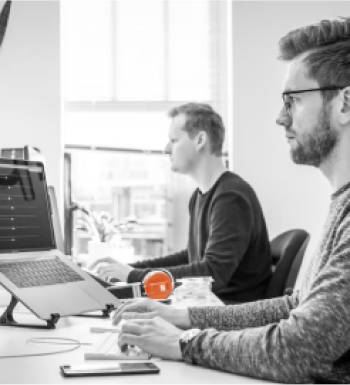 A detailed call with our clients to fully understand their business needs, and expectations.
Depending on the project timeline, workload, and needs, we find the best professionals who fit the same tech stack and are also the best cultural fit for our client.
Our team and clients create a list of tasks and begin with an introductory engagement model.
Further, our dedicated team takes charge of managing, monitoring, and maintaining your IT infrastructure proactively.
With regular performance reviews and proactive optimizations, we keep your technology aligned with your evolving business goals.
Why partner with us
?
Our Managed IT Services approach has proved to be successful for 50+ clients, because it is quite different from what you would normally find:
We have, without question, the most professional, communicative, and responsible developers in the business.
We have developers who have hit the highest skill ceiling in open source technologies.
We are direct. Our developers will tell you if something would be good for your business, and if it will not be.
We offer flexible engagement options to help you manage both costs and time effectively.
No one handles crisis situations better or responds faster. It is our specialty.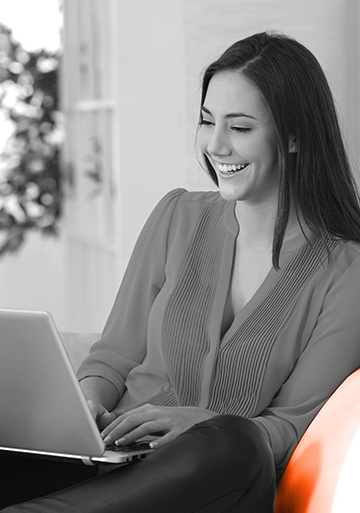 Direct communication
Managed IT Services allow you to interact with the team as if it's your own in-house department at each level. With agile tools, hourly work breakdowns, and daily standups, you get greater visibility into the work and effective collaboration throughout.
Reduced hiring costs
One of the biggest benefits of these services is that most of the administrative costs are not passed on to you, and stay with the service. This allows you to hire the best possible personels, saving you the hassle of hiring, background checks, equipment, taxes, payroll, and benefits.
Exceptional tech talent
Hiring tech talent is a tedious process, mainly when looking for special expertise. With Deqode's integrated Managed IT & Staff Augmentation Services, you get access to a diverse and experienced pool of tech talent bringing in new ideas and concepts to enhance business operations.
Increased flexibility
With Deqode's flexible engagement models, you can easily ramp up or ramp down resources to manage sudden and unexpected workloads. The overall hiring process becomes highly flexible, more transparent, and optimized.
Effortless recruitment
Staff Augmentation speeds up your recruitment process by eliminating the need for any of the steps in a typical recruitment process, like initial candidate screening or interviews. You save so much time, and you don't have to worry about any of the problems that come from hiring candidates this way.
Less legal hassles
Our services include taking care of all the legal paperwork, compliance, GDPR, data security, taxes, and regulatory responsibilities so you don't have to.
Breaking through geological barriers
No matter where in the world you're based or what your requirements are, we can help you find the right specialist. We have resources across the world and we are committed to finding top talent for your business.
Complete authority
When you opt for Managed IT Services, you get total control over your project. You shape how it will be completed and managed and can call the shots at any point in the process. This means that you'll never face surprises or have to make changes to your original plans.
Innovation and Transformation
With Managed IT Services you can keep up the pace of digital transformation without facing any operational and functional challenges. You get the chance to invest in new ideas and concepts to grow your business.
Frontend:
HTML
CSS
Javascript
ReactJS
Angular
Backend:
Net
Java
Python
Django
PHP
Node.js
Go
Ruby
ROR
Mobile:
iOS
Objective-C
Swift
Android
Java
Kotlin
Cross-Platform
React Native
Flutter
Our Managed IT Services Client Stories
:
Performance optimization for a leading telecommunication company leveraging distributed ledger technology:
Our team of experienced Blockchain developers implemented distributed ledger technology to facilitate monetization between private LTE networks and mainstream mobile operators to establish trust and counter problems, such as connectivity issues and uneven bandwidth sharing. This allowed the client to establish its facilities in areas where it could appeal to a broader user base. Our team also helped the client's existing crew in mitigating long withstanding issues and delivering a better and more personalised customer experience.
Team size: 15+ members
Duration: 2+ years
Tech Stack: Ethereum, Rails, Node, GCP, Docker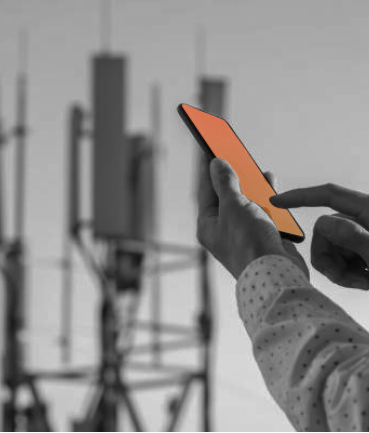 Custom application development to drive digital transformation for a leading healthcare brand:
Following a brief discussion with the client, a team of experienced full-stack developers were deployed to satisfy the client's development needs. Their primary purpose was to create a full-blown mobile and web application that connects users with licensed doctors, offering treatments and care plans. Our team worked with the existing crew in integration to build feature-rich iOS and Android applications from the ground up, set up a compliant system, and aided with AWS and Ethereum integrations. The team completed the project well before the deadline, giving the client more time to focus on the marketing plan.
Team size: 11+ members
Duration: 6+ years
Tech Stack: React Native, Nest, AWS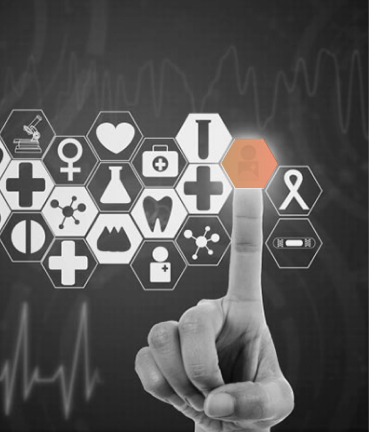 Equipped a fintech giant with an experienced team of full stack developers to flexibly scale its platform.
Backed by 4+ years of experience in working in the fintech industry, Deqode joined forces with a leading finance brand to build a system that would automate the time-consuming process of transferring inter-bank documents at all levels and save the bank's resources. Our team designed a full proof architecture, including the user interface and admin consoles for every component of the solution. The distributed system significantly improved data integrity, reduced verification time, and ensured transparency and trust.
Team size: 11+ members
Duration: 2+ years
Tech Stack: ReactJS, Node, Kubernetes, Flask, Go