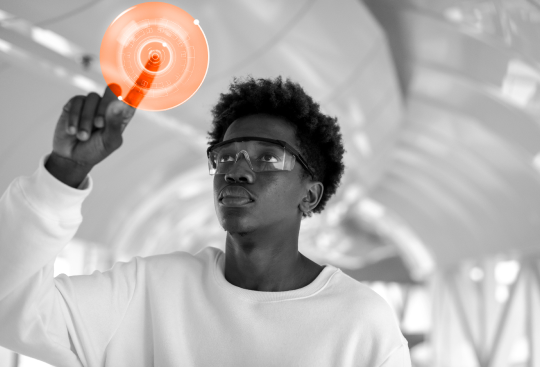 Helping GCCs Innovate with Next-Gen Tech
.
In today's dynamic business landscape, GCC's face the challenge of transforming from traditional cost centers to innovation drivers. The expectations have shifted, demanding increased agility, digital capabilities, and a strong focus on innovation. To stay ahead of the curve, GCCs must address these pressing challenges head-on.
At Deqode, we recognize the imperative need for GCCs to embrace the digital era and alleviate their full potential. Our mission is to equip GCCs in India with cutting-edge solutions, expert guidance, and a collaborative approach to help them thrive in this dynamic environment.
How we can help
:
Our GCC solutions are designed to address the unique challenges faced by modern organizations.
Tailored Digital Solutions
We understand that each GCC is unique, with its specific objectives and challenges. Our expert consultants work closely with your team to craft personalized digital solutions that align seamlessly with your vision.
Cultivating Performance Excellence
Our focus on performance improvement sets us apart. Every GCC has untapped potential waiting to be worked on. Our team of experts works tirelessly to identify opportunities and optimize your GCC's performance, empowering you to soar to new heights of success.
Revolutionizing Digital Transformation
Digital transformation is not just a buzzword; it's a strategic imperative. Embrace the digital revolution with us, as we guide your GCC on a transformative journey to adapt, innovate, and excel in an ever-evolving business landscape.
Global Impact, Local Expertise
With a deep understanding of the local business landscape, regulations, and cultural nuances, our team brings a global perspective with a localized approach.
Simplified Integration
Embracing digital transformation should be manageable. Our streamlined integration process ensures a smooth transition, minimizing disruptions, and maximizing efficiency.
Enhancing User Experience
Customers and users are at the heart of every successful GCC. We pride ourselves on our user-centric approach, leveraging data insights and user experience management to ensure that your GCC delivers unparalleled satisfaction and fosters lasting relationships.
Building Value Across Different Sectors
.
Our advisors bring expertise in 15+ sectors, elevating SaaS solutions users love.
Healthcare
Gaming and
E-Sports
Education
Banking
Aviation
Travel and Transportation
Telecom
Retail and
E-commerce
Rich Expertise
100+ projects and solutions executed with minimal turnaround time.
Top-tier talent
500+ seasoned engineers equipped with technical expertise, industry knowledge, and soft skills
Extensive proficiency, diverse abilities
We offer end-to-end solutions, from strategy and consultation to design, development, and optimization.
Around-the-clock support
We provide ongoing support and maintenance services to ensure operational efficiency
Client Success Stories
:
Created a Dynamic Platform that Elevated Customer Loyalty and Sales
When a prominent Global Capability Center (GCC) approached us, they were facing a significant challenge in scaling their operations to meet the demands of their parent company's ever-expanding business. Their existing system struggled to accommodate the influx of data, impeding their ability to deliver timely insights and respond swiftly to market trends. Our team began by employing a robust microservices architecture that facilitated modular development and seamless integration with various data sources. We also incorporated advanced data analytics tools, allowing the GCC to gain valuable insights into market trends, customer behavior, and operational efficiencies.
Team size: 12+ members
Duration: 1.5+ years
Tech Stack:React.js, Node.js, MongoDB, Python, AWS, Kubernetes, RabbitMQ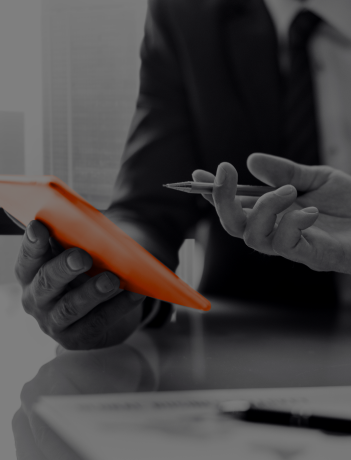 Delivered AI-Driven Personalized Shopping Experience for a Fashion industry Giant
One of the biggest apparel companies approached us with a pressing challenge - staying ahead of rapidly changing customer preferences and delivering a seamless online shopping experience. Their existing legacy system hindered innovation and limited their ability to offer personalized recommendations to customers. Drawing on our expertise in the domain, Our team developed an AI-driven recommendation engine that analyzed customer behavior, browsing history, and purchase patterns to offer personalized product suggestions. This dynamic engine enhanced the customer experience, driving increased sales and customer loyalty.
Team size: 15+ members
Duration: 1+ years
Tech Stack:React Native, Node.js, MongoDB, AWS, Kubernetes, Elasticsearch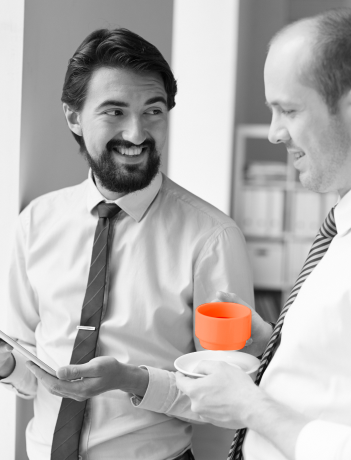 Enhancing Real-Time Insights to Provide Financial Agility
A leading banking mogul sought our expertise to address a pressing challenge - optimizing their financial operations and accelerating data-driven decision-making. Their existing manual processes and legacy systems impeded efficiency and data visibility, hampering their ability to respond swiftly to market fluctuations and regulatory changes. With the challenges in mind, our team developed a comprehensive financial data analytics platform that ingested and processed vast amounts of financial data from multiple sources. Leveraging big data technologies and advanced analytics, we provided the GCC's leadership with real-time dashboards and reports that offered critical financial performance metrics.
Team size: 17+ members
Duration: 2+ years
Tech Stack: Java, Apache Spark, Hadoop, MongoDB, AWS, Docker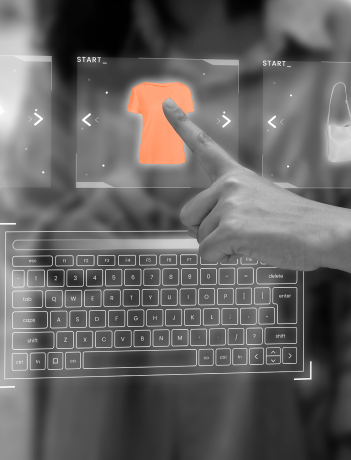 100+
Applications created
50+
Custom software delivered