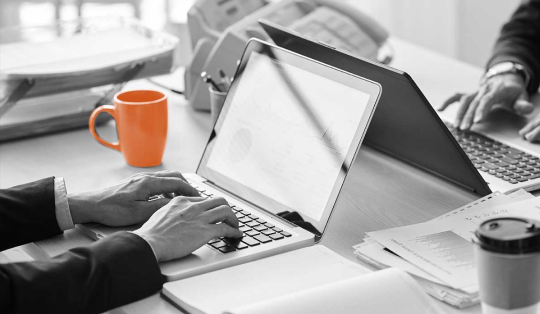 Focus on Your Business, Not Your IT
.
SaaS (Software as a Service) solutions are the need of the hour. They help companies become more flexible and provide control by allowing users to access them from anywhere, at any time, without worrying about the security of their data. Clients and users need not worry about the infrastructure for SaaS solutions as it is taken care of by the providers, which allows companies to focus on their core business activities. SaaS offers lower costs and increased scalability.
At Deqode, we offer a range of SaaS solutions tailored to your specific business needs. Let us handle the technical details so you can focus on what matters most - your business.
Our Services
.
Our SaaS development offerings combine functional and architectural building blocks to deliver successful solutions to a SaaS business.
SaaS Application Strategy & Consultation
Collaborate with our experts to identify the best development lifecycle and methodology, gaining valuable insights and recommendations to help you achieve your goals.
Custom SaaS Application Development
Our experienced team of SaaS app builders has a proven track record of delivering applications that can handle multiple real-time requests and scale with your business. We ensure that the application is tailored to meet the unique requirements of your business.
Performance & Growth-Driven SaaS App Optimization
Focus on improving application performance and functionality to achieve your business objectives with our team of SaaS app optimization experts.
User-Centered SaaS App Design
Maximize user engagement and ensure your SaaS application aligns with your brand with the collaborative expertise of our design team.
Multi-Tenant SaaS Architecture Enhancement
Upgrade and enhance your existing SaaS application to make it multi-tenant, reducing long-term maintenance costs and maximizing monetization with our assistance.
Building Value Across Different Sectors
.
Our advisors bring expertise in 15+ sectors, elevating SaaS solutions users love.
Healthcare
Gaming and
E-Sports
Education
Banking
Aviation
Travel and Transportation
Telecom
Retail and
E-commerce
Rich SaaS Expertise
25+ projects and solutions executed with minimal turnaround time.
Top-tier talent
400+ seasoned engineers equipped with technical expertise, industry knowledge, and soft skills
Extensive proficiency, diverse abilities
We offer end-to-end SaaS solutions, from strategy and consultation to design, development, and optimization.
Around-the-clock support
We provide ongoing support and maintenance services to ensure that your SaaS application runs smoothly
100+
Saas applications created
50+
Custom software delivered
Client Success Stories
:
Equipped a European Tech giant with an all-in-one integration solution
After listening to their concerns, we knew we had to deliver a powerful solution that would enable them to get real-time insights and make informed decisions. We developed a cutting-edge UI with an AI-powered insights solution that revolutionized their workflow. Our solution also allowed the client to easily manage their alerts with a customizable UI/UX for alert management, allowing them to add or remove columns based on their specific needs. We also created APIs that provided alert lists and several filter models, allowing them to easily sort and filter alerts based on different categories and properties.
Team size: 20+ members
Duration: 2+ years
Tech Stack: Angular, Python, Java, AWS, Azure, Python Flask, Drools, MVEL, Springboot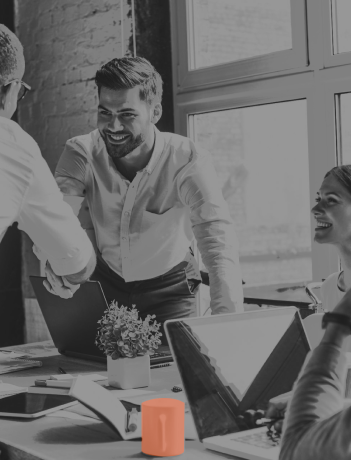 Built a secure CRM platform for a leading Travel and adventure company
We understood their vision and knew that we had to create a powerful solution that could handle a large volume of transactions while also integrating with third-party systems. Our team worked tirelessly to create a scalable API-first SaaS-based solution that powered the platform's services. We designed a system that was efficient and could handle a high volume of transactions without compromising the user experience. We also worked on integrating the platform with various third-party systems, ensuring that the platform could seamlessly communicate with other services.
Team size: 12+ members
Duration: 3+ years
Tech Stack: Python2.7, Django 1.11, DRF, Docker, Docker-Compose, GitLab, AWS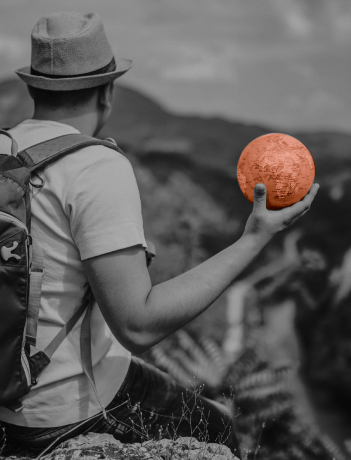 Processed 23.7M GBs of data for a global sustainable organization
Making data-driven decisions was massive for the client. The amount of data they had was massive. But our team found a way and used our big data pipeline expertise and integrated various types of data into a unified structure. We then created data structures in the data warehouse that allowed for practical business intelligence and financial reporting decisions. But we didn't stop there. We introduced an entirely automated solution that utilized the cloud to provide resources on demand. With this, we were able to manage their vast cloud infrastructure while minimizing costs. In the end, we were able to provide them with valuable insights and ultimately enabling them to make more informed decisions.
Team size: 15+ members
Duration: 2+ years
Tech Stack: Apache Airflow, Airbyte, Google Cloud Services, Big Query, Terraform, Redis, NATS, Docker, Kubernetes, NodeJS, Python, PostgreSQL