Background
.
Ethos came to Deqode to build a universal wallet application with Bedrock architecture focused on blockchain technology. The primary purpose was to develop a platform that provides users to track, send and receive cryptocurrencies all in one app in a secure manner. With the engagement, they shared the vision of being a force in the crypto industry through deep unparalleled trading and cryptocurrency technology offering.
Our grand old team of blockchain specialists worked closely with their internal team to supplement the development efforts. We worked to create an all-in-one application with an intuitive UI as well as mechanisms to support secure transactions.
7+

Developers

20+

Months Engagement

Blockchain and mobile solution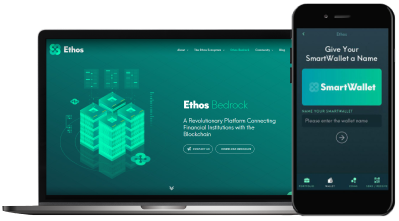 Solution
.
We built Bedrock's crypto clearing mechanism from the ground up much like the early financial technology in the traditional clearing space. The world-class wallet and crypto clearing mechanism, 'Ethos Bedrock' is a sophisticated, high-performance multi-blockchain API system that powers retail products with over 100,000 customers globally. The application simplifies the cumbersome task of sending and receiving cryptocurrency and allows the user to seize the most beneficial deal. It is unlike almost anything that exists in the market today.
Deliverables
.
Built a revolutionary platform- Bedrock API to facilitate financial transactions with blockchain
Developed an automated and regularized airdrop system using smart contracts
Created infra through Terraform Pritunal VPN setup
Safety features worth 256-bit seed and biometric authentication to assure the safety of digital assets
Added Intuitive features including robust market data and technical indicators
Robust market data and technical indicators can be viewed on the device providing the user with a powerful, yet intuitive experience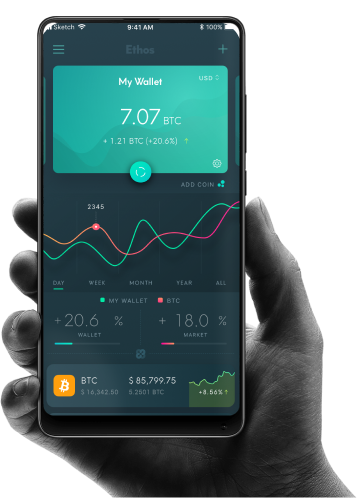 An impact that matters.
.
We successfully built and deployed a sophisticated piece of technology that powered a global retail product and was eventually acquired by Voyager Digital (investvoyager.com) a publicly-traded crypto-asset broker. The proudly built system is being used as the foundation of an international value movement machine capable of processing trillions worth of crypto and fiat transactions seamlessly around the globe.
Tech Stack
.