Background
.
Honeyfund is a crowdfunding platform for newlywed couples who wish to plan their honeymoon. So far, HoneyFund has helped nearly 1.8 million couples raise over 600 million dollars for their honeymoon. HoneyFund partnered with Deqode to deliver an engaging and seamless customer experience.
6+

Developers

1+

Months Engagement

Web solution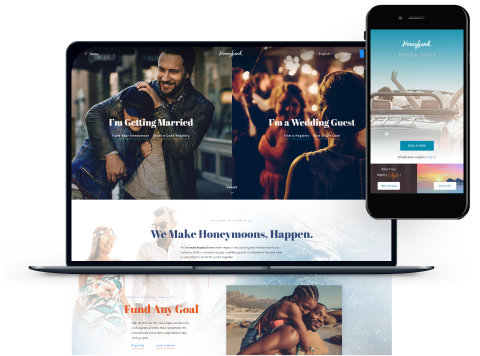 Challenge
.
In order to assist their digital objectives, Honeyfund was in search of a technological partner. They sought to provide their clients with a seamless digital experience. Additionally, they needed to give their technical team more effective tools with which to carry out their tasks.
To appeal to a wider customer base, Honeyfund needed its application to have a smooth and engaging interface. As the rounds of investments were approaching and the existing team was already overburdened with work, a rapid response was needed.
Other challenges included:
The major concern was to convert the existing page into a new layout without losing the existing customer base
We had to include the existing modules of old designs in the website and create new modules as per the requirements
The client wanted a first of its kind fundraising page, which can allow users to create their own layout with preferable designs
Creating a more engaging and seamless donating experience so that users could get their funds effortlessly.
A solution that mattered
.
Our solutions delivered exactly what was expected from us. One of the biggest challenges was to create a customizable page, for which our team provided a design navigation bar. Using this navigation, users could update their page layout by selecting a combination of predefined themes, fonts, colours, and styles, which attracted 2x more users than before.
Further, the enhanced platform gained 1.2 million happy couples over the period of 1 year and helped Honeyfund in securing $400K in the new round of investment.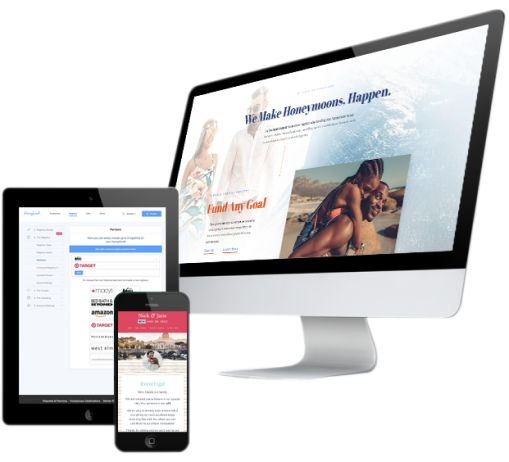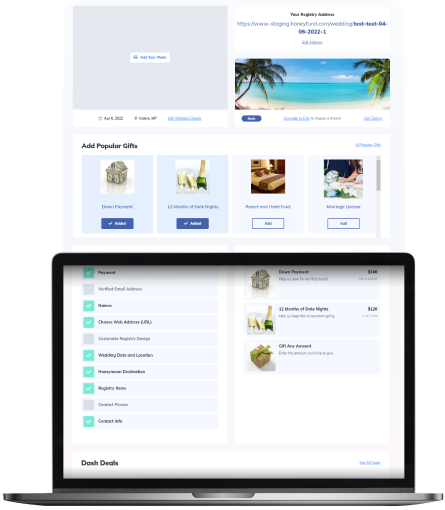 Deliverables
.
Worked on a first-of-its-kind customizable page where we resolved bugs and managed the company dashboard
Coordinated to build responsive and browser-compatible website to enhance customer experience
Used Laravel to build secure and scalable back-end solutions that delivered powerful data processing
Integrated and optimized PayPal and Stripe payment gateway to enhance web functionality and respond to evolving customer demands
Used Vue packages like a Vue-time picker, Vue-validations, Lodash, and date-fns
Tech Stack
.