Although bitcoin and its underlying technology are now more than a decade older, companies adopting this technology are still considered early adopters. Several studies suggest that blockchain and cryptocurrencies are the emerging platforms which would innovate and disrupt the existing business models. However, there is no visible momentum that leads to mass adoption of the blockchain technology.
Mass appeal is held back by several factors, including inadequate regulation, insufficient market infrastructure, lack of broad awareness, need for technical sophistication, and concerns about fund safety.
Join us in this webinar with our Chief Marketing Officer, Latha Sharma, to understand what we need to accelerate the mass adoption of blockchain technology and cryptocurrencies.
Deqode Webinar
Wednesday, July 3/2019
1pm - 2pm EST
English
---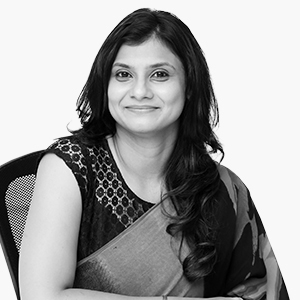 Latha Sharma


Chief Marketing Officer, Deqode

At Deqode, Latha helps clients to run customer-centric transformations and build their blockchain practice. She works with enterprises to develop exciting new innovative solutions with blockchain.
Hosted by